Bali should be on every surfer's must-visit list. Whether you are a beginner, a skilled surfer, or a professional. Bali has its charm, attracts surfers of all levels from all over the world.
Even though there are many other places, still thousands of new people with a passion for surfing keep coming over to this magical Island of Gods.
If you are one of the thousands of people coming for surfing in Bali, well here's the complete guide on Surfing in Bali for all levels.
Even tho' because of Covid-19, Bali is not planning to reopen its tourism until at least 2021. But you gotta prepare and plan your surf trip to Bali. First off, start with when is the best time to surf in Bali?
A friendly reminder for first-timer Surfing in Bali.
Okay, a surf trip to Bali sounds awesome and good! But just like coming to other countries or places, you will face some "irregularity" that differs from your country. So first of all, here are the 25 insider tips to make sure your stay in Bali is safe and without any hassle.
Bali is big but only has 1 airport. The airport's name is Ngurah Rai International Airport. So the first time you arrive here you will be in South Bali where most of the tourism businesses take place.
Bali surf spots are most known by the term west coast and east coast. The distance between each coast is around 2-5 hours ride by bike or car. But we won't categorize this list on those two terms, instead we list down Bali surf spots based on the area. We will talk more about it below.
To get around Bali, you either rent a scooter with a surf rack or a car. But, the scooter is always the best option, simply because you can go to the most remote surf spots a car couldn't.
Scooter with a surf rack will cost you around 700k – 1000k IDR per month. Depends on the bike you choose, most surfers choose N-MAX (big scooter). But we won't be talking about the scooter type here. Just choose the best looking one, or the newest one.
And always be careful with the police, prepare your driver's license (international driver license), helmet on (read: and shirt on, please.) because you will 100% get stopped. You obviously don't want to pay 100k-300k IDR for every time you get stopped.
The next thing to know is about money exchange. Don't go to small places, small money changers, or those with a low and unreasonably cheap exchange rate. 100% you will get scammed! Choose money changers with big signs or big offices and reasonable rates.
Bali Surf Season & Weathers
The good thing about the Bali surf trip is that there's always wave in Bali, no matter what time you come to the island. The peak season, however, is happening around dry season from April to October, the driest months in Bali when the swells are big and clean.
West Coast = Dry Season = May to September
East Coast = Wet Season = November to March
Dry Season
The dry season is also the peak of the surf season in Bali, so visiting the west coast during this season is highly recommended. The best months to surfing in Bali during the dry season it is between May to September when the winds are in their best condition.
Wet Season
On the contrary of the west coast, surfing on the east coast of Bali is best done during the wet season that comes between October to April when the offshore winds are coming from the west to the east, making the east coast receives big swells and strong offshore winds and perfect places to surfing in Bali during the wet season.
Bali Surf Spots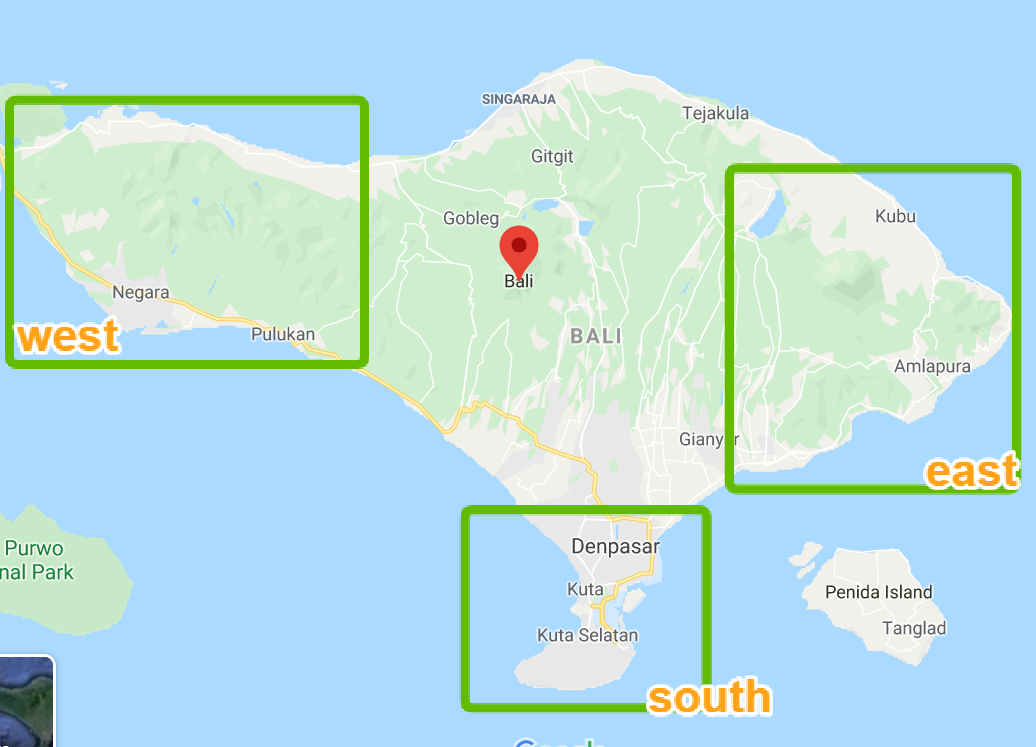 There are many waves and spots for every level of surfers. Beginners, to advance. Beach break to reef break. There's always a wave all year round. Bali's happy place for surfing.
The term for Bali surf spots is known as West Coast and East Coast. West Coast is best for Dry Season, while East Coast is best for Wet Season. This is because of the wind direction in which will affect the wave quality.
If you stay in South Bali, then it is pretty easy to go around Bali's best surf spots. The distance from South Bali between surf spots on the West Coast and East Coast is just around 1-2 hours.
So to start classifying the surf spots in Bali, we will go with South Bali, East Bali, and West Bali. We will also include the best time to surf in each spot (e.g West Coast or East Coast).
South Bali
South Bali has everything you need. There's a saying "Bali is South Bali". All the development, tourism, take place in South Bali.
Surfing in Bali is best if you stay in South Bali. Everything is practically easy. You can find hotels, motels, surf coaches, surf camps, surf lessons, surf shops, everywhere in this area. And also it provides the big city vibes – mall, entertainment, clubs.
Living in South Bali for surfers fall into three places. Bukit/Uluwatu, Canggu, and Kuta. And the beaches in South Bali fall on the West Coast and East Coast. While it is pretty easy to go from one spot to another, the downside surfing in South Bali is that the spots can get crazy crowded!
Canggu is most known for its green scenery vibes, but the beaches are best for beginners to intermediate. While Kuta in the other hand is best for beginners and for those who still want the nightlife & city vibes.
But Bukit. Bukit has the most serious waves and scenery of hills. It's not surfing in Bali without trying the Bukit Peninsula's waves. Go at dry Season & If you choose to stay in the Bukit Uluwatu area, then you surf at these 8 surf spots in Bukit.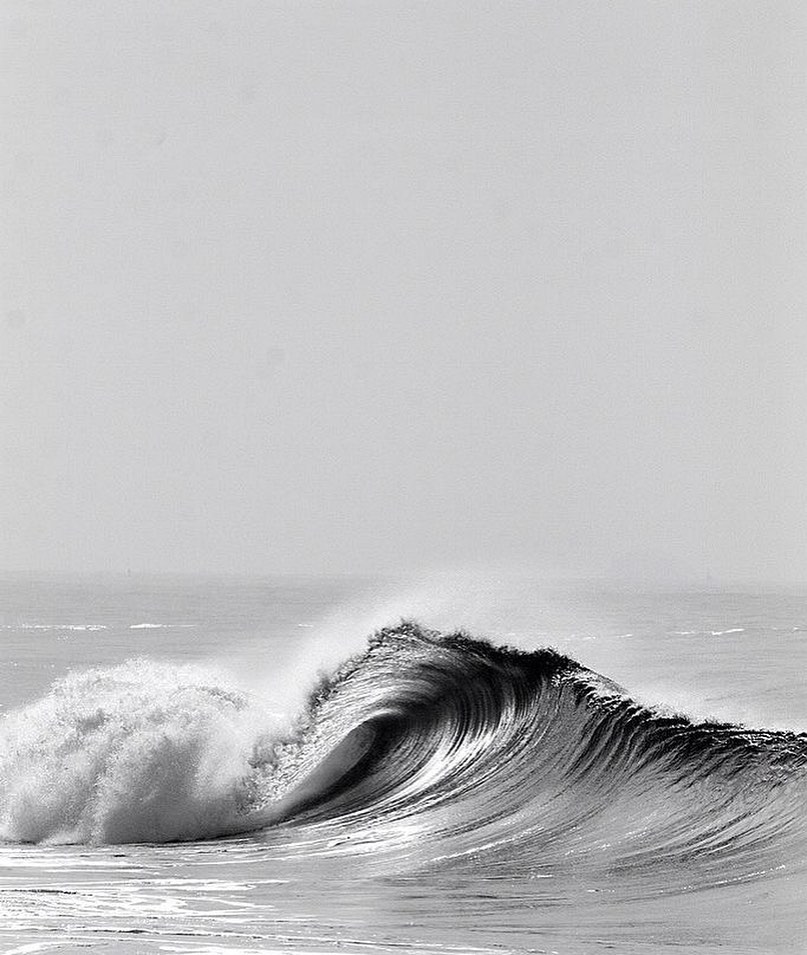 So, here's the list to answer "where to surf in Bali?":
Canggu/Old Man. West Coast. Best for beginners
Balangan. West Coast. Best for Beginners & Intermediate
Padang Padang. West Coast. Advance levels. Home to the Rip Curl Padang-Padang Cup
Sanur. East Coast. Advance levels
Serangan. East Coast. Intermediate
West & East Bali
There are not many surf spots in West & East Bali. But if you are looking for the best-uncrowded surf in Bali & want to avoid the hustle and bustle of big city/tourist then this is the answer.
Best surf spots in the West are Balian & Medewi Beach. It's located on West Coast so best coming here in the dry season. Going there from South Bali could take around 3-4 hours by bike or car. There are several surf camps also.
Medewi is a good surfing spot but obviously not a swimming spot and do not come here expecting to find sun loungers. There's no tourism facility like in South Bali.
The best surf spots in East Bali are Keramas Beach & Padang Bai Beach. Located on East Coast so make sure you are here on Wet Season but mind to use proper equipment to prevent surfer's ear. Going to East Bali from South is around 1-2 hours' drive.
Best waves in Bali?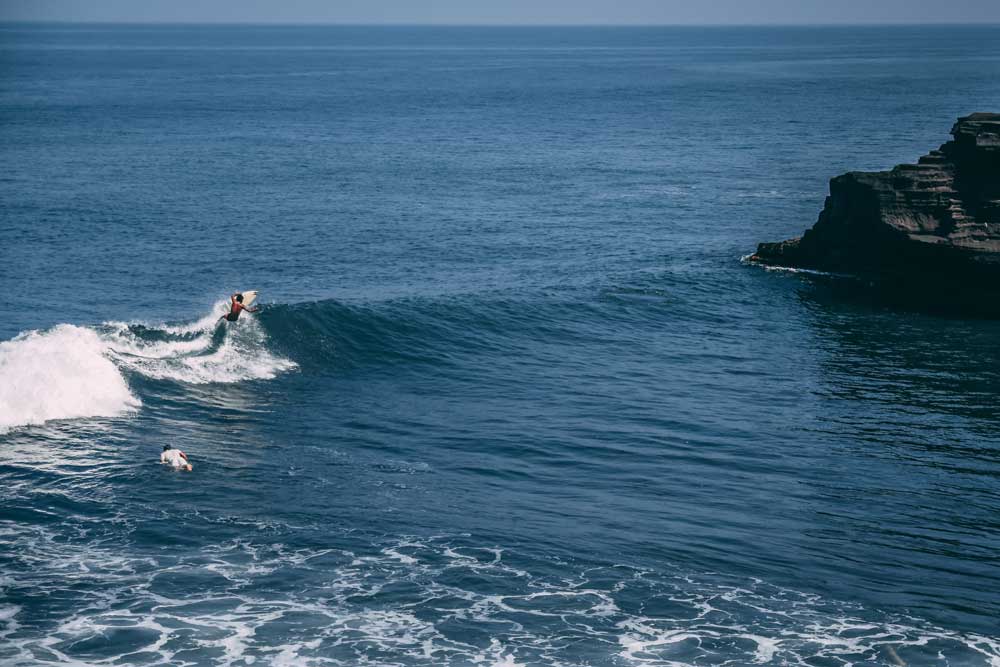 Bukit Peninsula has the most serious waves in Bali and not just that, the scenery of hills, the views, the vibes. Bukit has everything every surfers need!
The must-visit beaches for advanced or pro surfers are Padang-Padang & Uluwatu/Suluban. Padang-Padang is the home for Rip Curl yearly surfing contest! Those two spots are best even for beginners just to watch pro surfers surfing in Bali breaking the most serious waves!
Where to learn surfing in Bali for beginners
Surfing is really hard and dangerous if doing it alone for a beginner. Go with your friends that know how to surf, find a community, or hire surf coach. You can always read on the internet about surfing tips for beginners.
Surfing in Bali is safe if you go to beginners' friendly spots. While it's safe for most of the time you still have to pay attention to the personal little things like your wallet, handphone, and keys. Especially with the covid-19 situation, things happen.
But for beginners to learn surfing in Bali is quite easy there are many surf coaches. If you want to hire a surf coach, you can get to Canggu, Kuta, & Seminyak as these places have the best waves for beginners. You can find any surf coach in almost all corners in these places. These spots are also good for beginners because:
Kuta Beach – Crowded, but you can easily find any surf coaches here. It's sandy beach break perfect for the wet season.
Jimbaran – Just south of the airport, Jimbaran beach has two breaks perfect for beginners.
Canggu – Old Man or Batubolong beach. A lovely place to learn surf and still get calm vibes because of its green scenery. The wave is a long mellow right-hander that is slow, fat, and completely beginner-friendly.
Padang-Padang Right – Its a soft reef break that breaks both left and right (great for practising going both ways) and is suitable for a range of surfing abilities. Baby Padang is a slow peeling, a soft, mellow wave that is ideal for lessons and progression.
Choosing spots for beginners is normally a slow breaking smaller wave. Most of the time you would want to surf the break on a high tide with a smaller swell, this will make it more fun and easier. You can just go with this list of Surf spots for beginners in Bali.
If you are staying at Bukit Peninsula, you can visit our friend at Dawn Patrol. They offer surf lessons for beginners and surf trips for intermediate to advanced surfers. Start from IDR400,000 you can learn how to surf with the experienced.
Bali Surf Charter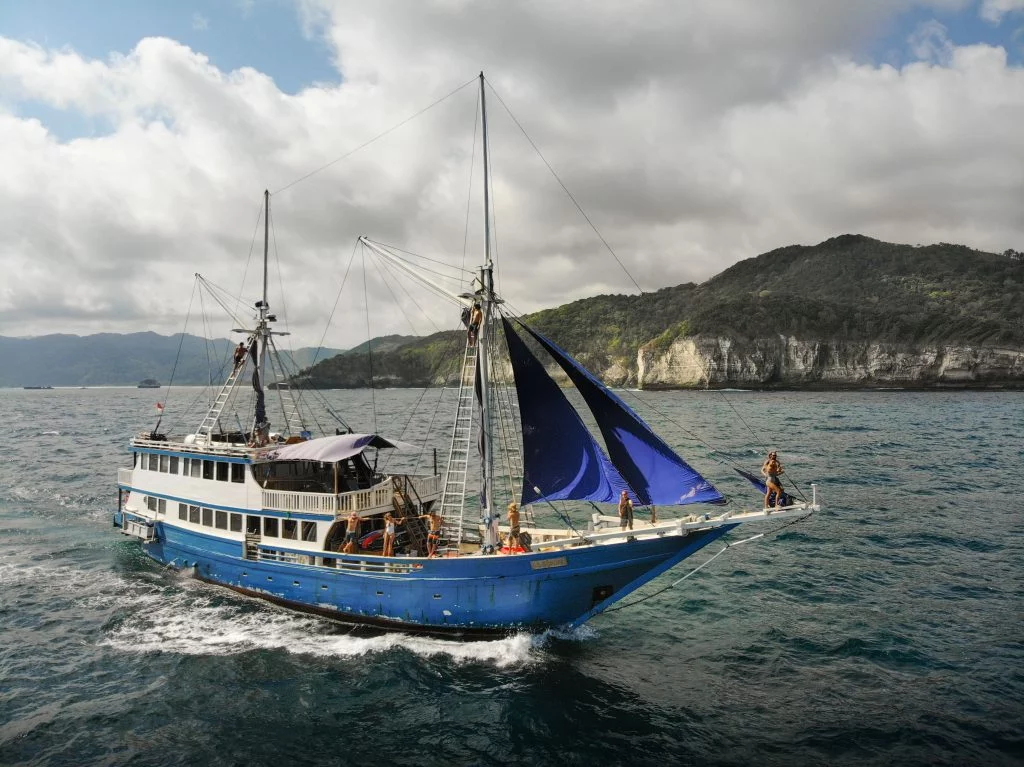 No doubt that main problem surfing in Bali is the crowd. Even the famous Nusa Islands are getting crowded too. Lots of people on the same waves, drop-in happens almost all the time, and especially when the traffic road hits.
If you have a deep pocket and want to experience the best surfing waves or tired surfing in Bali then Surf Charter may be the answer. You can surf Indonesia's best remote waves that are way less crowded and better than in Bali.
Indosurfaris.co has the best open trip to Banyaks Island, Simeulue, Mentawai, & Spice Island. Meet other surfers, experience spear fishing, scuba diving, and of course surfing the best waves.
The problem with surf charter in Indonesia is the shipping for surfboards. It can be quite expensive for some destination. But rest assured, we've made the list of airline & courier in shipping surfboard within Indonesia.
Surfing Equipment
You need surf equipment to start surfing in Bali. For beginners, we need to learn first about how to choose surfboards and choosing surf fins.
About essential surfing equipment, the question is rather about buying, renting, or bring your own.
Renting
If you just started surfing in Bali and at the beginners level then you can do Rent. You can rent surfboards here in Bali and it's again quite easy and cheap. You are looking at Rp50,000 to Rp100,000 for a couple of hours.
For advanced surfers, of course, you will always look to bring your own – or buy new ones.
Buying
If you are into high-performance surfboards like DHD & Pyzel, you can buy at BGS Bali. Stock dimension and custom surfboards available. Why customs? learn more about the advantage of doing custom boards.
But in Bali, there are many custom made surfboards and brands where you can choose yourself.
The important note is always to buy first in South Bali. You won't find a surf shop with a complete collection of surfing accessories on West & East Bali.
Even surfers surfing in other Indonesian provinces such as Pacitan, Mentawai, often buy surfboards and other surfing accessories from Bali.
Bring your own
It is much fun to bring your own custom made surfboards in surfing in Bali. But sometimes the airline charges could be so not friendly. Lucky you from Aussie, you can fly to Bali with free surf equipment allowance of 15 kg.
Not much to explain. You obviously already been surfing and travelling lots to understand.
Bali Surf Shop & Supply
Don't be afraid about surf gears when surfing in Bali. There are many surf shop here in Bali, especially in Kuta area. But BGS offers something special than an ordinary surf shop.
Featuring Pyzel, HaydenShapes and DHD surfboards, FCS, Creatures of Leisure, Ocean & Earth, CHPO, Ekumenik, OTIS, Billy Bones Club, & Imperial Motion.
BGS is not just a surf shop. It is place to find perfect waves, make the best of your stay & surfing experience in Bali, grow in surfing community together.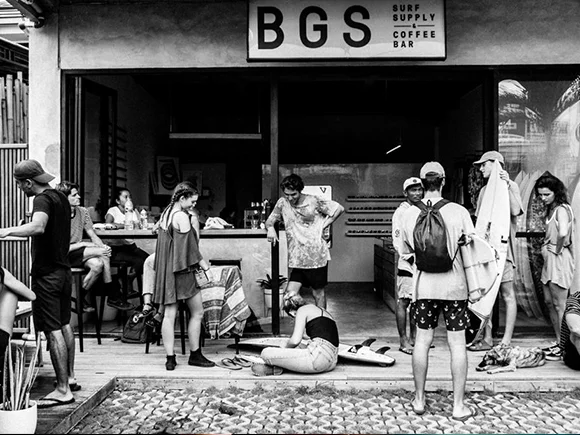 BGS Location
BGS Dreamland – Located just right before Pecatu Graha Gate. The first BGS and has been a place for a community to chat and share their tales and experiences surfing in Bali.
BGS Canggu – Second location of BGS Bali. Always crowded in the morning! Well because we have the best almond milk latte in Bali! Read our google review or check it out yourself!
BGS Uluwatu – Newly opened BGS third location. Located just before Blue Point/Suluban Beach. Placed strategically closer to the best surf spots in Bali to serve you better.
Things to do when the waves go flat!
Surfing in Bali has its own advantage. You can go with the cultural tour, see the temples, food, or enjoying the Bali sunset. Overall, Bali is an adventures dream.
Check out the Balinese Calendar to find the cultural holiday and national day off. And don't forget to take some days off of surfing and go do visa extension or you will be kicked out.
There is never a dull moment, get out and take advantage of the island paradise. Here is the list for things to do in Bukit when the waves go flat or your board is at ding repairer.
---
Is it safe to surf in Bali?
It's not just safe but fun and challenging. Bali has some serious spots to test your skills and good for beginners also. But just like in every other cities in the world, crime happens. Tho' the rates in Bali itself is low compared to other cities in Indonesia.
What is the best time to surf in Bali?
For general surfers, we'd say Dry Season (May to September) is the best time to surf in Bali.
Where can I learn surf in Bali?
Stay in Canggu, Kuta or Seminyak. Most of the beginner's friendly surf spots are there. You can easily find surf coaches there too.
How much is surfing in Bali?
The question is pretty subjective. Excluding accommodation, you can surf as low as 100USD to 200USD. Surf rental can cost you around 150k to 250k IDR per session. Bike rental is around 600k per month.