A surfers' quiver is the mechanics tool box, you need the right board for the right job. Having the right tool for any job is make or break. Surfing is no different, having the right board for the given conditions and your abilities can be the difference in catching 0 waves or 20.
For beginners that just started surfing and interested in learning to surf, you need to pick surfboards with more volume. It floats, and will help you in paddling, gives you more stability when riding the wave. But it doesn't stop there, you need to know about different types of surfboards, shapes, height, and the fundamental behind.
So instead, here we will talk about the different types of surf breaks and the recommended surfboard for the most fun. This article could be for beginners and intermediate, or those who like to know the best surf breaks in Bali.
Types of Surf Breaks
Mainly there are 3 types of breaking waves or called surf breaks and as a beginner, you need to know how to read surf breaks, so you can surf based on your ability and buy your very first surfboard.
Surf breaks are the zone – or lineup – where waves start to break. We will explain 3 different types of surf breaks, their characteristic, our surfboard recommendation, and best break in bali.
Beach Break
Point Break
Reef Break
Why do you need to know different kind of surf breaks? Well, for beginners, you most likely don't know where to surf and it could be dangerous to you. You may see the wave just like just normal wave. But for surfers, each wave is unique and has its own characteristic. You can't just hop in and surf when you see a wave. You need to identify it.
We will also list down each surf breaks in Bali beaches just so you are more interested in surfing in Bali. If however, this list persuades you, then you will have to read more about airline charges & shipping for surfboards.
Beach Break
Recommended Surfboards for beach break : 
The first types of surf breaks is a beach break. It is the most common breaks. A surf break is a wave that breaks over a sand bottom and not much to do the paddling to reach the break making it perfect for beginners.
But sometimes beach break that are caused by sandbars are not reliable because the sand can move in big storms and swells. The break is not quite as big and sometimes happen less predictably making it hard to surf on the edge.
Still, for beginners, you need to ride on a slow breaking smaller wave, a high tide with a smaller swell, and sand bottom so you don't get injury by hitting the reef. We've made a special list on best surf spots for beginners in Bali.
Our surfboards recommendation for Beach break is Pyzel Radius, The MINI Twin and Pocket Knife which are higher volume boards, perfect for softer flatter waves. Their quickness and ability to make sharp turns makes them a great choice for small conditions, but they can also be used in medium-sized clean surf. The low rocker of the Pocket Knife creates speed in small conditions while maintaining manoeuvrability.
The Radius is the best surfboard for beach break for us. It's designed to be ridden fast and loose in above average to great surf, the Radius has a smooth, medium/high bottom rocker for easy turning and a single concave to add lift and drive.
The gentle hip in the outline keeps it lively and sharp, while adding drive. The Radius is as high performance as we go, so not the best choice for beginners, but if you are looking to elevate your surfing up another level this board will get you there.
Best Beach Break in Bali:
Echo Beach
Kuta
Pererenan
Seminyak
Point Break
Best Surfboards for Point Break :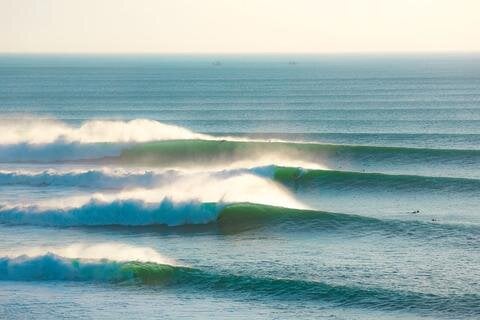 What is point break surf? Well, Point Breaks are known as some of the best waves on earth. It can create a really long wave to ride as the wave wraps around a point or headland and then runs along the coastline of a bay or cove. It is breaking down the stretch of the beach. A point break can work with a sand bottom, rock, or coral.
Point break is the types of surf breaks that are sometimes rare to see and difficult to get onto. But once you get the perfect point break, it will be a long, great, and racy ride! The recommended surfboards for point break are DHD Skeleton Key & Pyzel Pyzalien.
The Skeleton Key is a great board for this type of surf break. We choose Skeleton Key because it's made for bigger and faster waves that point breaks offer. It carries more volume and width through the nose which gives you more speed and carries though the race sections. It's why we put the skeleton key in this list of best surfboards for point breaks.
The second is Pyzel The Pyzalien. It can take the place of any high-performance shortboard. The Pyzalien is fast and easy to paddle while still being loose on the backfoot giving you the ability to perform tight turns in the pocket of the wave. The board has quick speed from take-off and great responsiveness. The outline has a fuller nose and wider tail which keeps the board very fast, while increasing the control and allowing for easier rail to rail transitions at high speed.
Best Point Breaks Surf in Bali
Medewi
Balian
Jaserie
Reef Break
Recommended Surfboards for Reef Break : Pyzel Ghost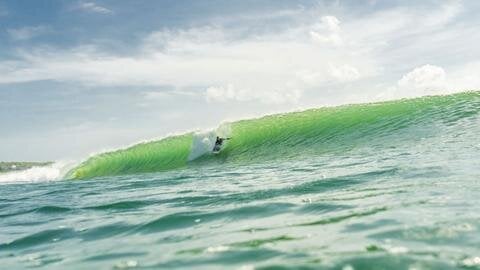 The name reef breaks because it is created by the reef under the water. The waves will break just over cobblestones, rocks, or coral. It sounds dangerous but Reef breaks are a favourite for most surfers. Mainly because most of the world's best waves are reef breaks.
Reed breaks are common in tropical countries which have beautiful reef, or coral adventure. But hose beautiful reef and coral cuts can be painful and unforgiving. It's a challenge for most surfers tho! "You gotta pay the tax to play the game"
Reef breaks usually offer a longer wave to ride than a beach break but you need to paddle deep or use a boat to get into the breaks. You also need to do a little survey first on which part has a dangerous reef.
Pyzel Ghost is our top choice for best surfboard for reef breaks. Originally designed for performance in hollower, more powerful types of waves. The thickness is pushed forward, which helps with getting you into waves easily, and kept the tail and rails thinned out to help hold through barrels and turns at speed. The rocker is med/low through the front half to get you into waves easily and pick up speed quickly. The rear end has plenty of rocker curve for turning control and a snappy responsiveness.
Single concave runs through the entire bottom, with a double concave set inside, which equals speed and lift both on a rail and over flat spots while allowing for quick rail-to-rail transitions. The Ghost's combination of rocker and concave makes for high performance handling through a healthy mix of sensitivity and control.
Best Reef Breaks in Bali
Uluwatu
Bingo
Padang Padang
Green Bowl
Kuta Reef
Airport Rights
Pandawa
Big Wave
Recommended Surfboard for Big Wave : Pyzel Padillac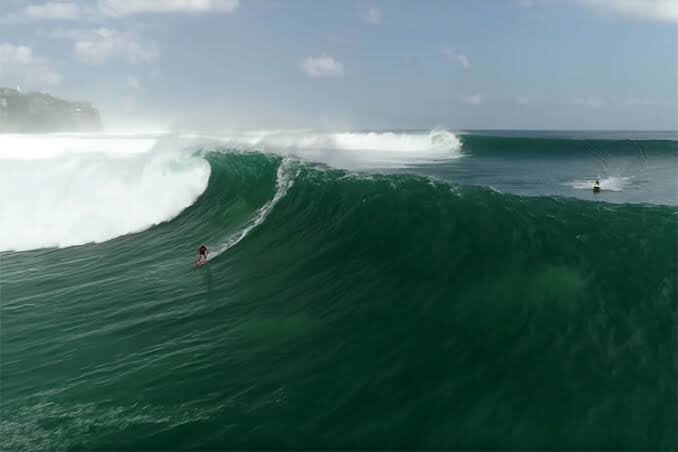 Big wave surfing is the next level surfing. It's more likely a surfing style, or surfing discipline. The waves are at least 20 feet high (6.2m) and bigger wave! It has its own league of surfers. For us, we prefer to be the spectator, connoisseurs, of those Big Wave Surfers. For you, we have Pyzel Padillac to help you beat (read: survice) the wave.
A little review about Pyzel Padillac. Like the name implies, this board is perfect for Big wave. It's built to paddle fast and easy, with extra thickness and a fuller outline than most standard guns so you can catch and ride bigger waves with confidence and ease.
It has a clean, flowing rocker, and a light vee bottom with double concaves to give you speed and quick turning, while still maintaining control in heavy surf. It comes as a quad, for both speed and maneuverability, and can handle anything the ocean throws at you.
Best Big Waves in Bali
Impossibles
Uluwatu
Padang Padang
All Around Surfboards
Recommended All Around Surfboards : Pyzel Shadow
In this article we talked about the different types of surf breaks and the recommended board for each break. If you stay in Bukit Uluwatu, you can find most surf spots in bukit uluwatu have different type of waves.
However, you don't need to have 5-10 surfboards. Especially for travellers surfers or just beginners starting to surf. So we have this one recommendation for all-around surfboard that is perfect for "almost" breaks and conditions.
The Shadow review is designed to give all surfers the advantages of a wider, forward outlined type of board, but in a sleek, High Performance package. It has a gentle hip for added sensitivity and looseness, and the squash tail is pulled in a touch to tighten the turning radius and improve vertical surfing capability. Tail rocker and bottom concave remain similar to the Phantom, already proven to work well in everyday conditions around the world.
You can go with the surfboards mentioned here, but you can also actually custom it based on your needs. You can read more about why you should do custom surfboards instead of stock dimension. Don't forget to choose the right surf fins because it can affect your surfboards performances.