Your Friendly Neighborhood
BGS is, was, & always has been about bringing amazing individuals together to share tips, tales, waves, stoke, and of course amazing coffee.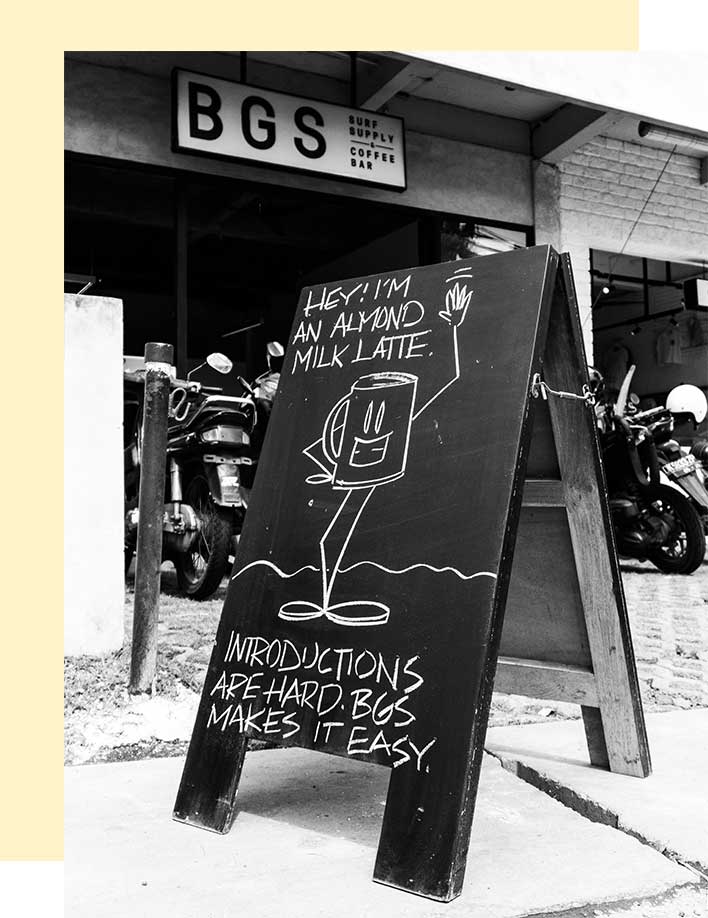 More than just a Coffee Shop
A community first coffee shop, BGS – Bali General Supply and is the place to find a myriad of everything you need for life in Bali.
Since 2012 we are striving to be your #1 spot to find the perfect coffee and make the best of your stay in Bali. We are strategically placed near the best waves in Bali to serve you better with our coffee shops in Canggu, Dreamland, and Uluwatu.
Everything about BGS will make you feel welcome, that's a feeling we have preserved since we opened in 2012! 
Best coffee shop in Canggu let alone Bali. Full stop. Our Almond milk is the most sensual and delicious you ever had! Try our Smoothies Bowls & Cookies to start your day!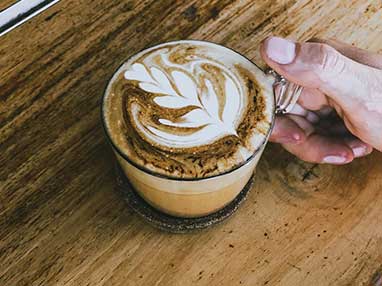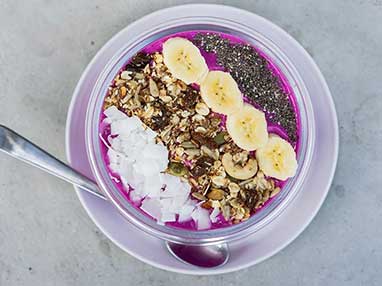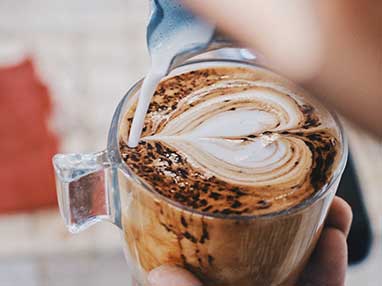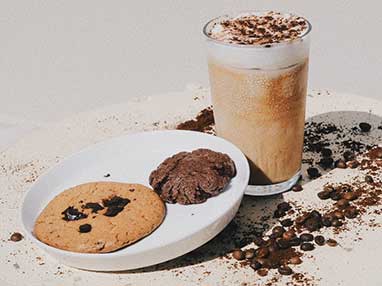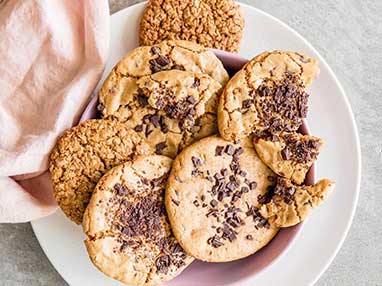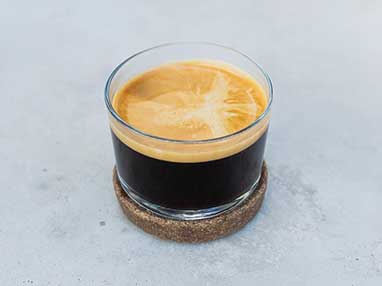 Our coffee is from Mandailing region in Sumatra, known as Mandailing Coffee. This type of Arabica coffee is world famous because of its delicious characteristics, low acidity, floral aroma and a sweet after taste.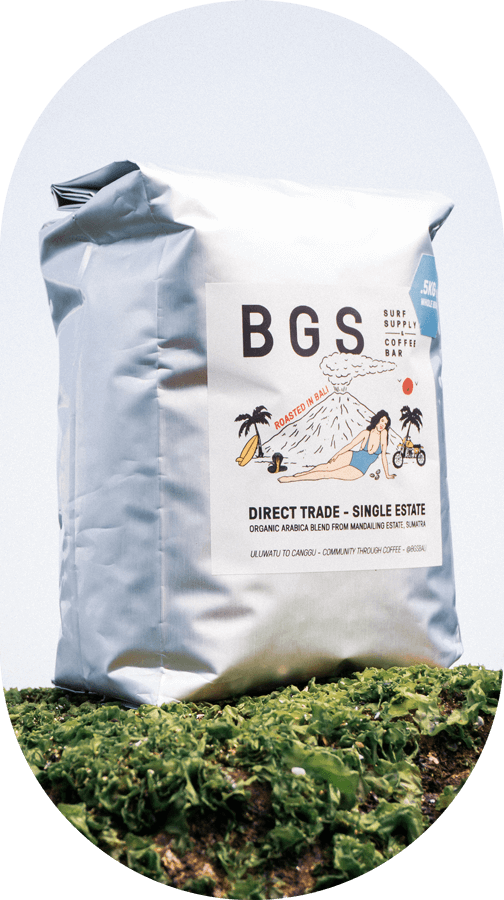 We sell beans and grinds of our in-house blend!
In house blend recipe, blended locally with love and affection. Available in whole bean, medium grind and espresso grind.
We connect people. Read more about how we do it and let's join the community of awesomeness!
Share your coffee experience with us on Instagram, use #BGSBali and get a chance to be featured!