Never a dull moment in the Bukit – Things to do in Bukit when the waves go flat or your board is at ding repairer. Even if you're on a full send surf trip in Bali, you might get a bit surfed out or just need a day off to let your body recover. Luckily, Bali is the Island of the Gods and there are countless other activities.
Pool parties, temples, food, or enjoying the Bali sunset, Bali is an adventures dream. There is never a dull moment, get out and take advantage of the island paradise. Before we jump into it, there are insider tips that will help you in Bali!
Watch Kecak Dance & Enjoy Sunset at Uluwatu Temple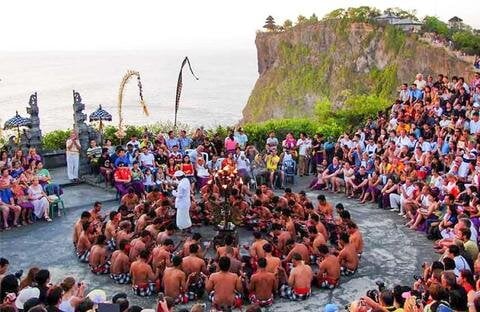 Pura Luhur Uluwatu is one of Bali's best sea temples. The temple is located on the edge of Bali's famous limestone cliffs and facing the Indian ocean, positioned high atop a 70 meter cliff. It offers the best panorama and sunset view. There is no clear age of the temple but it is thought to be over 1000 years old with the main renovation happening in the 11th century.
Dedicated to the spirits of the sea, the famous Pura Luhur Uluwatu temple is an architectural wonder in black coral rock. You don't want to miss is the traditional Kecak Dance also known as the fire dance. Fortunately, the Uluwatu Temple offers one of the best venues in all of Bali to enjoy this enchanting performance.
Everyday starting at 6:00 pm the dance starts at the sun begins to set. One of Balinese artistic masterpieces in the form of a dance and musical drama. "Cak, Cak, Cak, Cak…" the chant goes on. Trance like, hypnotic, the fifty or so bare chested men sway with the rhythm. A story of a princess stolen from her prince by the evil monkey demon. The narrative follows the prince and his challenges to get here back.
Visit Garuda Wisnu Kencana & Enjoy The Panorama View of Bali Island!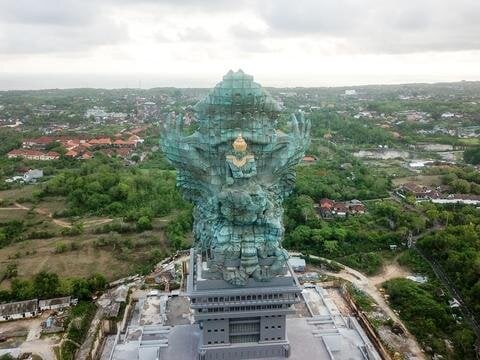 Garuda Wisnu Kencana Cultural Park (GWK Cultural Park) is a park full of traditional statues and monuments. Devoted to the Hindu god Vishnu, and his mount, Garuda, the mythical bird who became his companion. Garuda Wisnu Kencana statue is the largest in all of Indonesia and is 75-m tall, 65-m wide statue, everyday GWK also offers many Indonesian traditional music and dances, especially Balinese.
They offer 11 different music and dance showings varying from Barong Keris Dance to Salsa lessons. GWK also offers a culinary adventure though your taste buds make sure you check Jendela which gives a panoramic view of the park and the perfect spot to catch the sunset.
Cups of Coffee at BGS Bali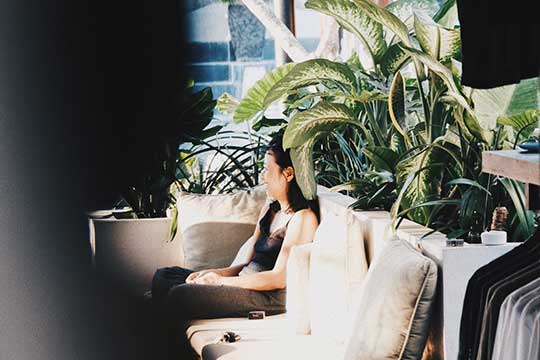 BGS Bali is your friendly neighborhood surf shop and coffee bar. Located in the Bukit and Canggu, Bali. Close to world-class surf breaks like Uluwatu, Bingin and Padang Padang. Stop in for high fives and a coffee from local legend Komang or drop by after surfing for some beers and bragging rights. Our almond milk latte is really a must-try (look it up for the reviews on google – trust me).
Do things like local – eat like local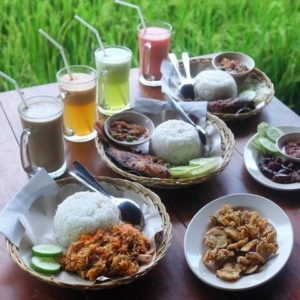 Food, glorious food. The local cuisine, whether truly Balinese or influenced by the rest of Indonesia and Asia, draws from the bounty of fresh local foods and is rich with spices and flavors. Part of Indonesian cuisine, demonstrates indigenous traditions, as well as influences from other Indonesian regional cuisine, Chinese and Indian.
The island's inhabitants are predominantly Hindu and culinary traditions are somewhat distinct with the rest of Indonesia. The sheer variety and quality of the local cuisine will have your taste buds dancing from warung to warung. The fragrant aromas of Balinese cooking will taunt you wherever you go. You can't come to Bali without eating the island's stable foods like nasi goreng, mie goreng, and nasi campur. No matter where you end up eating from local street food to a 5 star dining experience you will not be disappointed.
Staycation at Canang Villas Bingin
Canang Villas Bingin is a small boutique property in the heart of Bingin beach with 3 private pool 1 bedroom villas it's the perfect place for a relaxing holiday, a private getaway with a loved one or for that special occasion. Contact them direct for best rates.
Canang Villas is tucked away up a quiet street 800 meters from Bingin Beach, A short ride to Uluwatu, Padang Padang and dreamland. Surrounded by some of the best restaurants, Café and beach clubs "El Kabron, Ulu cliff house, Omnia and single fin", Canang villas strategic location is perfect for getting around the Bukit peninsula.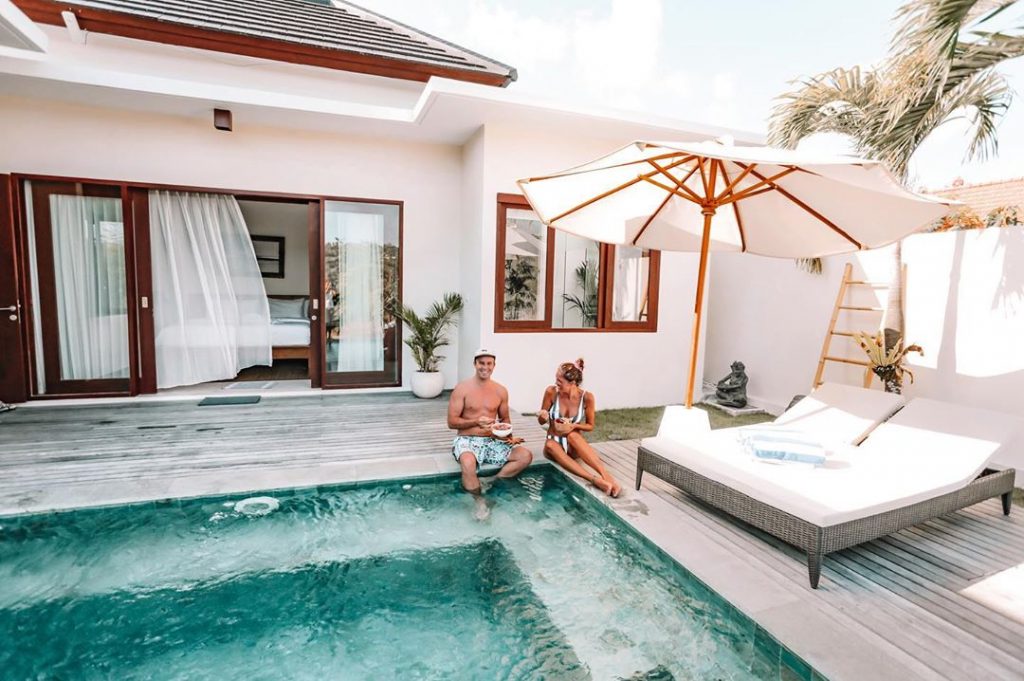 Party!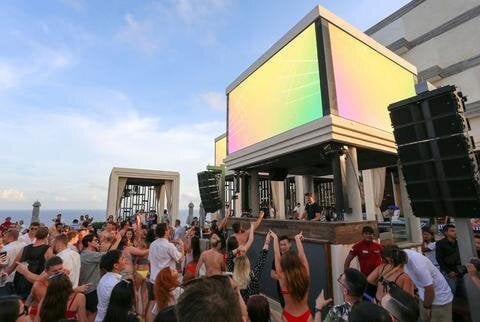 Feeling classy and want to be catered to hand and foot? Want to spend the day lounging on a daybed or swinging in a hammock? Uluwatu offers some of the best beach clubs in Bali. The newest being Omnia, which is taking over. They have the world best DJ's playing shows around an infinity pool covering 100 meters of clifftop 90 meters above the ocean.
Want to be carried down the cliff in a gondola to a white sand beach with every amenity on offer from kayaks to snorkel equipment then Sundays is the hot ticket. Want to go party but still need the vitamin sea and the waves vibes? Go with Boat party!
Want to live on the edge and get your best Instagram photos head to Oneeighty. With one of the most beautiful pools in all of Bali, it's placed atop the cliff with a jaw-dropping extension of the pool that jets off the cliff with a glass bottom. Not for the faint of heart.