We caught up with Interior Designer Chelsey McPhedran from @somewhereconcepts to hear her thoughts on the upcoming – already – launched of BGS Ubud and what we should expect with the style and vibes of the new location!
This is a featured story of BGS ZINE Vol #2. Grab one BGS ZINE available at all BGS locations for free & read more coverage and stories.
"For BGS Ubud we wanted to take the BGS brand in a direction that is more rooted in brutalism and minimalism. Because Ubud has more of an artist and skater culture than some of our other locations, we were inspired by skate in particular and blank gallery walls."
"We took the concept of shaped concrete which you would see in skate clips and we applied it in the stair setting at the front as well as our built-in benches inside the cafe. All of the colors are tonal and gradient black, gray, light gray and this time we've avoided using white in any primary sense, however it is visible as secondary in our cushions and detail"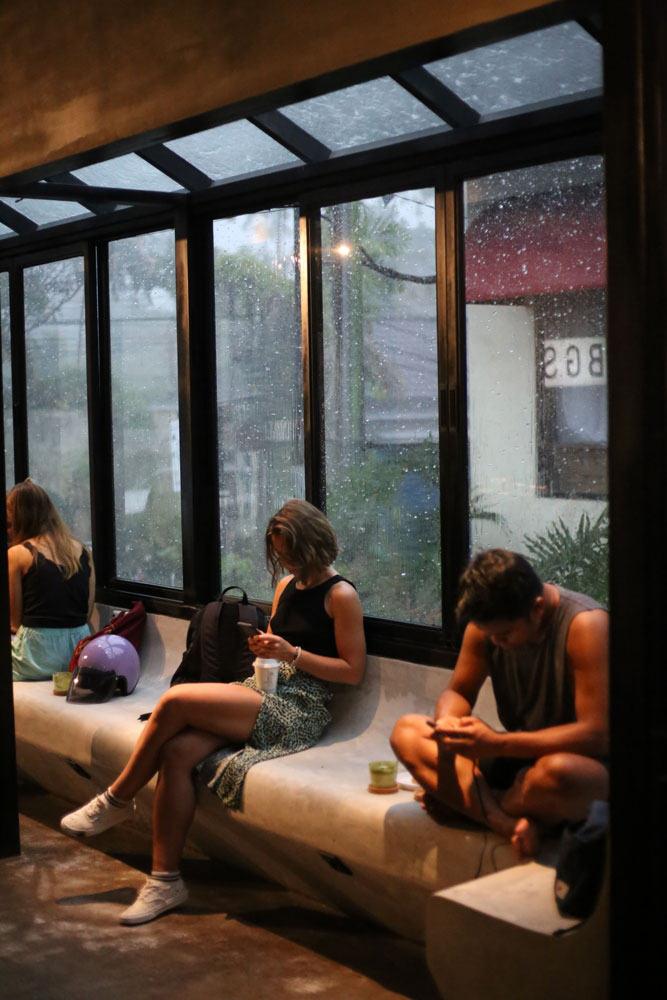 "Our focus is on raw materials and different iterations of cement concrete whether we use aggregate larger of finer or a polished and smooth cement. BGS brand has always used black, white, wood and with the introduction of BGS Canggu we started using cement this is something that we are picking up with UBUD and probably will reuse as an interior design concept when we renovate BGS Dreamland and BGS Uluwatu"
"We want our brand to be reflective of our clientele especially our core customer and community which is made-up of both expats and Indonesians. Indonesians frequent BGS are cool, they are artistic, they are raw, they are real and authentic people. Whether they are metalheads or skaters or hip-hopsters or artists or photographers we want our space to be reflective of them."
"Their fashion, their personality, their aesthetic and we want them to feel comfortable in BGS space. Our intention with BGS is never overly polished, overly put together or refined. They are raw, they are rugged, they are cool, like the people that frequent them."
Big thanks to skate rat and lead drafter Dewa Angga from the Somewhere Concepts team for all his hard work pulling this shop together!