What is the current situation of Corona Virus in Bali?
Right now there's no lockdown in Bali and all Indonesia. But the local government and Balinese Banjar are taking some measures. You must wear mask outside. Modern markets must close at 11 PM. You will get penalty Rp100,000 if not wearing Mask.

Covid-19 Cases in Bali is at the highest level since Domestic tourism reopening. Please always wear mask and be safe! Bali is in the Red Zone List of Corona Virus.

July 2021 Updates on Covid-19 in Bali: Jawa & Bali are in curfew (PPKM). Mall and public places are closed, restaurant/cafe must takeaway and open only until 8PM. Work from home for non-essential workers. Valid from July 3rd to July 20th. Please keep safe be conscientious of others.

June 2021 Updates on Covid-19 in Bali: Basically we are back to December system where you can enter Bali with valid business visa. And yes, you can now apply for business visa b211a offshore! some agents are already charging up to 500USD delivery express. Read more about the update here.

No direct flights to Bali yet. All international flights must transit to Jakarta first and do isolation for 5 days then you are eligible to visit Bali.

PLEASE WEAR MASK ALL THE TIME, follow all the regulations & health protocols from the governments.

All visits to Bali (either Domestic or International) must have PCR test - antigen test 3x24 hours (no longer than 7 days!). Check the full information regarding countries that are banned to enter Bali.

Share This Page
When Will Bali Reopen?
As per August updates, Bali is not gonna reopen or open its border for International tourists and flights until 2021. Bali is focusing its tourism industry for local tourists / domestic tourists.
What are the current visa restrictions in Bali?
As per October updates: You can visit Bali - Indonesia through Jakarta first. You can enter with either family visa, investor visa, or B211A. Some agents are able to do this with $$$. For those who already in Bali, visa extension is back to normal.

All expired VoA after 29 September 2020 now have extension quotas - up to 5 times.
Read More
Bali Reopening ?
1. Beaches in Bali are already reopened. Please follow the guideline and covid-19 protocols all the time!

2. Bali is focusing its tourism for local tourist (+foreigners already in Indonesia). Most businesses are open but limited to only accept 40% - 50% guests and only open up to 11PM.
Can I visit Bali now?
October Updates: You can visit or fly to Bali if you are:
1. Working - Get Business or Investor Visa. The process is hard. You need an agent to do this.
2. Family reunion - For family purposes. You can apply for C317 online offshore.
3. B211A Offshore - Yes you can, but you need a good agent. Some agents are able to do this.

As per 25 April 2020, Indonesian government has banned all foreign arrivals and transits to Indonesian this of course includes Bali. Only travelers with a valid working permit and diplomats are allowed to enter and visit Bali.

These are the exception list that can visit Bali.
1. Foreigners who hold Indonesian Temporary Stay Permit (KITAP) or Permanent Stay Permit (KITAS),
2. Foreigners who hold Indonesian Diplomatic Visa or Service Visa,
3. Foreigners who hold Indonesian Diplomatic Stay Permit or Service Stay Permit,
4. Medical, food and humanitarian aid support workers,
5. The crew of means of transport,
6. People whose travel is associated with essential work for national strategies projects such as infrastructure or constructions.

Those foreigners in the list above must provide the following requirments:
1. a certificate of health (in English) issued by their local government's health authority, shows negative results for COVID-19 from a swab test based on the Polymerase Chain Reaction (PCR).
2. the foreigners must have stayed for 14 days in areas which not affected by COVID-19 outbreak before entering, evidenced by an immigration stamp or boardin pass,
3. statement of willingness to enter quarantine for 14 days in facilities provided by the Indonesian government.

Coming to Bali? Read more on 25 Insider Tips for Your Trip To Bali.

Share This Page
What's the procedure of visiting / flying to Bali during Covid-19?
First, check the list above. If you are in one of those list then you can fly to Bali with this procedure.
1. You need to signup for recommendation before flying in this Official Website
2. You need to have negative result of SWAB/PCR Test
3. SWAB/PCR Test valid only within 7 days after test result. So you need to visit Bali within those 7 days or need to do another test.
4. You also need someone in Bali that can guarantee your visits.
5. Arriving in Bali, you need to do self-isolation/quarantine.
Share this Page to your Friends
Amazing Balinese Spiritual Experience 2020
Learn more & experience yourself the amazing Balinese Spiritual Ceremony!
Read More
Can I send package within Indonesia or to other countries?
As of today, you can still send and receive package from Bali to other countries or within Indonesia. Cargo flight is still open but limited to. Expect delay in delivery!
You #StayHome #WeDeliver
So how do I get foods?
Fortunately, you can get foods and supply without leaving your house. Download & install the life safer GoJek app on your phone! All your needs in one place. You need coffee to start your day? BGS Coffee is available at GoFood!
You #StayHome #WeDeliver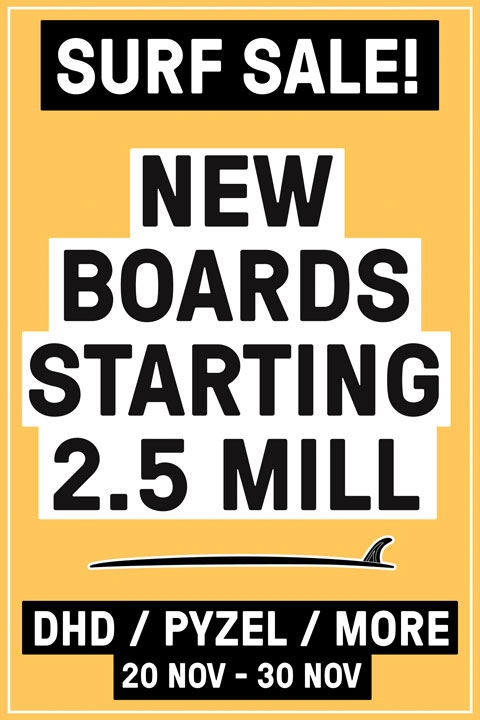 What is the official emergency number for Corona?
CORONA EMERGENCY NUMBER in BALI Call 1500451 or (0361) 251177. WhatsApp +6285792240799.
Where are the official referral hospitals for Covid-19 in Bali?