Voted by the legend himself the late great Ashley Bickerton as one of the best surfer artists in the world!
Kristyan Stjerne, favorite artist of Surfer's Journal, featured in no less than 3 articles (locked behind a paywall). Kish could be the WikiPedia poster child of a "Surf Yogi").
With his wicked dreads, deadly knock knee, twin fin stance and daily cross legged demeanor, Kish is a rare "Temples" regular who can't be caught dropping in on anyone else's vortex.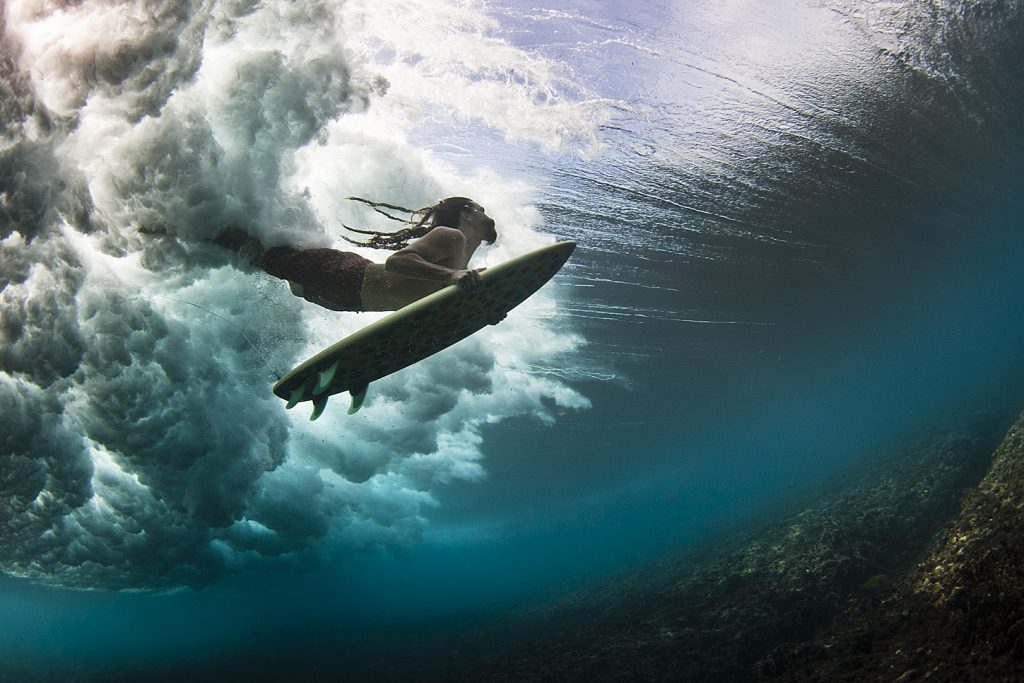 This is a featured story of BGS ZINE Vol #3. Grab one BGS ZINE available at all BGS locations for free & read more coverage and stories.
Let's dive into our interview with Kish himself!
J: Being the very professional investigatory journalist that I am, I did a quick 'googling' og your name. No WikiPedia, but a soundcloud account. Very ornate tracks, sounds of nature, some spoken word deep thoughts or inspirational sound bytes leading into reggae vibes, jazz or balinese gamelan. A little bit of just about everything, what's all that about?
K: When I'm not making art. I love surfing sound waves creating audio paintings that form visionary sound scapes in the mind, sounds and music hit a different part of the heart that paintings can't. It's a fun way to express the love I feel in my spirit and soul.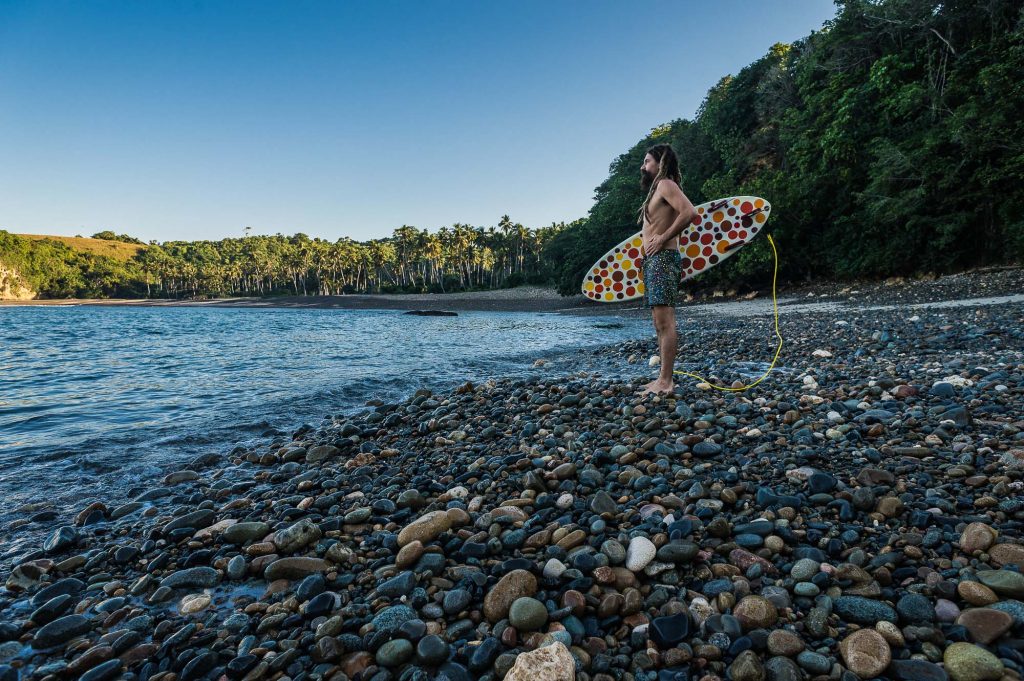 J: What are you most excited about for 2023?
K: I'm most excited about getting barreled in 2023. For me there is no better feeling I love spending time inside the tube. It's one of the only places on this planed where I feel completely at home everything makes scenes in there, time feels like it slows down, everything guest quiet in there and that didgeridoo sound that you hear is cosmic.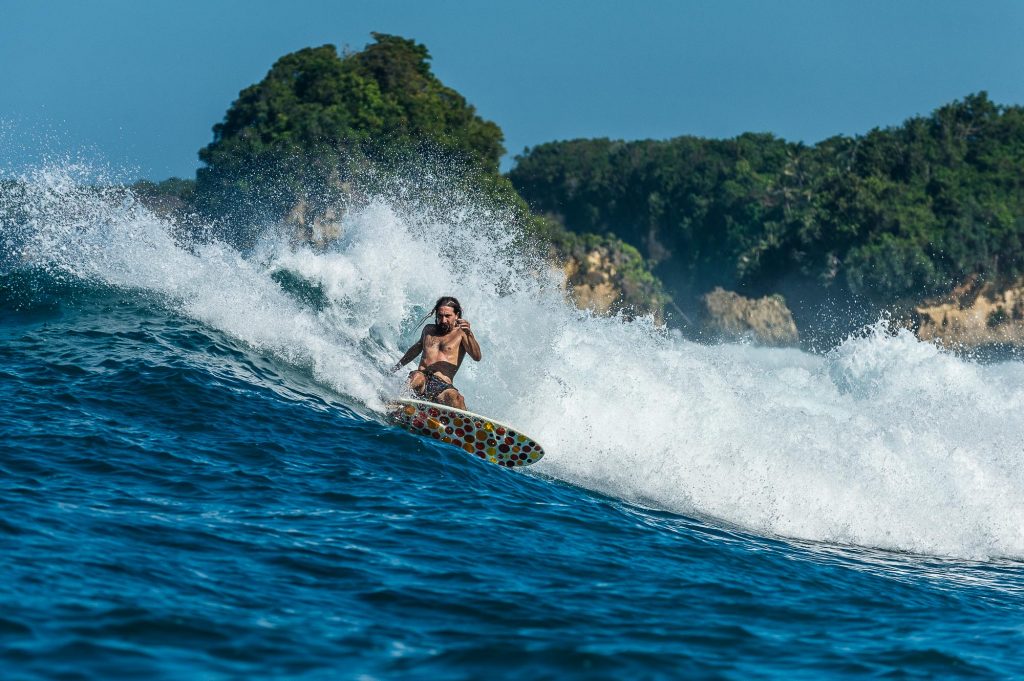 Let's adore his arts in this mini gallery below: